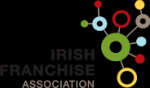 The Irish Franchise Association announced today that the large number of entries received for this year's Franchise Awards has been reduced to a list of finalists from which the overall winner in five categories will be chosen. The Irish Franchise Awards recognise excellence in franchising and reward outstanding achievements of businesses and individuals in the franchise industry. The judging panel for the 2011 Ulster Bank Irish Franchise Association Awards include FormerDragon and Newstalk Presenter Bobby Kerr; Orna Stokes, Head of Specialist Sectors, Ulster Bank; Orla Nugent, Director Executive MBA, UCD Michael Smurfit Graduate Business School; Greg Swift of Dublin County Enterprise Board and Cian O Mongain from the Sunday Business Post.
Cartridge Green are represented in the following awards categories:
Finalists for Franchise of the Year (Service)
Finalists for Franchisee of the Year (Service)
Finalists for Best Emerging Franchise
The Awards Ceremony:
The awards will be presented at a formal black-tie awards ceremony at Croke Park on Friday February 25th 2011. The award ceremony is anticipated to be an impressive business event reflecting the remarkable growth of the franchise sector in these challenging times. According to the latest 2010 Irish Franchise survey, there has been a marked increase in turnover for the sector to €2.4 billionrepresenting an increase of 15% since the last survey in 2006. In total the Irish franchise industry contributes 4,086 operating units on the island of Ireland and offers 42,927 full-time jobs to the economy.
The Awards ceremony is the highlight of the much anticipated Ulster Bank Irish Franchise Association EXPO on February 25th and 26th. The purpose of the EXPO is to act as a showcase for Irish franchisors and the franchising sector with excellent opportunities for prospective franchisees to meet existing franchisors and seek out new business opportunities. The EXPO features exhibitors from the franchise sector, both domestic and international, and extensive information and advice for individuals interested in franchising through an extensive programme of free seminars over the two days, covering all aspects of Franchising from legal matters to finance with interesting case studies and strategic management advice.
Cartridge Green is a full member of the Irish Franchise Association since 2009. Cartridge Green are also exhibiting at the expo for two days so please come and visit us there. Visit our websitewww.cartridgegreen.ie for further information.