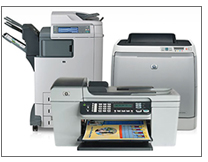 Like many businesses, the main bulk of capital expenditure in office equipment happened during the heady days of the Celtic Tiger. One of the biggest outlays at the time was in photocopiers and printers, many of which are now old, in need of constant maintenance and requiring replacement. Given that we are living in a time of austerity, many businesses are making do with these old copiers and printers and resisting the investment that is required. The reality is that by keeping these old devices, costs actually increase as a result of new parts, service calls and downtime. The investment in new printing devices is not as high as might be expected and here are some tips to reduce the investment required.
Analyse your print usage
The most important task for any business is to find out what they are printing, how much of it and using what current printers. Without this data, the risk of choosing an incorrect replacement printer or multifunction device is highest. As print usage has reduced for many businesses over the past 10 years, it is likely the investment required in the new print devices will also be lower.
The common mistake businesses make is that they do not conduct an analysis on their print usage and simply buy a new printer based on price or on the recommendation of a vendor. This decision is extremely risky for 2 main reasons:
1. If the printer chosen is not adequate for the print use, its life cycle will drastically reduce and the risk of service and maintenance requirement increases
2. If the specification of the printer chosen is too high for the print usage, the printer will be underutilised resulting in a higher than required initial investment
If you are finding it difficult to track your print usage a good tip is to track the amount of paper you order for your entire business over a given period. This will give the overall business print requirement and that can be the starting point to drill down further.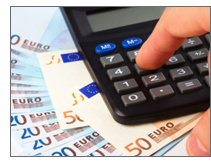 Consolidation
Reducing the number of printers in the organisation will not only lead to a lower investment, it will also lead to drastically reduced running costs. The most inefficient and expensive set up is when desktop or individual printers are being used. The move to consolidate and centralise the printing function will reduce cost, improve print functionality and give more control over costs.
Finance facilities
Many mainstream and specialty banks offer finance facilities that can fund the replacement of office equipment. Securing finance eliminates the upfront capital expenditure and in many cases the cost savings associated with running the printing devices is greater than the monthly loan repayments for the finance facilities.
Consider managed print services
To create a managed print solution for your business a discovery and analysis of your current set up, costs and requirements should be conducted. From that, a print solution designed to meet your needs should be applied to your business. Once in place the solution should be managed in terms of cost, supplies and enhancements.