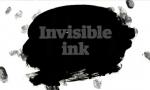 It's a busy morning at Cartridge World in Aylesbury, part of a chain of almost 200 outlets across the UK that sell branded and refilled printer cartridges. It's a thriving business. The shop has seen turnover double in the past five years.
But store owner Martin Dyckhoff says customers come to him time and again with the same complaint: the branded inkjet cartridges they have bought run out of ink too quickly.
The sky-high price of printer ink – measure for measure more expensive than vintage champagne – has been well documented. Less well-known is the fact that the amount of ink in the average cartridge has shrunk dramatically. "Newer cartridges contain a fraction of the ink a similar product contained a decade ago," Dyckhoff says. "The amount can be minuscule."
For example, the Epson T032 colour cartridge (released in 2002) is the same size as the Epson colour T089 (released in 2008). But the T032 contains 16ml of ink and the T089 contains just 3.5ml of ink. It's a similar story with Hewlett Packard (HP) cartridges. A decade ago, the best-selling HP cartridge had 42ml of ink and sold for about £20. Today, the standard printer cartridges made by HP may contain as little as 5ml of ink but sell for about £13.
Cut open a HP inkjet cartridge and you'll find what is going on. The size of the sponges inside, which hold the ink, have progressively reduced over the years. The rest of the cartridge is now simply empty space. In Epson cartridges, meanwhile, the ink tank has been systematically reduced in size.
"The strategy has been to nudge the consumer towards a high frequency of purchases," says David Connett, editor of The Recycler, a trade magazine covering the remanufacturing industry. "The big printer manufacturers have reduced the amount of ink in a cartridge, encrypted the chip technology, and used aggressive marketing tactics to discourage refills."
Chris Brooks, technical director of industry group the UK Cartridge Remanufacturers Association, is more forthright: "The big printer companies do all they can to squeeze ever-increasing amounts of cash out of the poor consumer in exchange for less ink."
Worst value, say the experts, are the colour cartridges. All three leading players, including Canon, sell single tri-colour cartridges – cyan, magenta and yellow – often with less than 2ml of ink per colour. "They're very bad value because when one of the three colours runs out the entire cartridge stops working," Dyckhoff says. "We always recommend people buy a printer with a separate cartridge for each colour."
The shrinking amount of ink in cartridges has enabled manufacturers to offer a remarkable new product – called "XL" (extra large) but almost exactly the same size as the standard cartridge. For example, HP makes the HP300, which contains 5ml of black ink and sells for about £13. It also makes the HP300XL, which has more ink – about 16ml – and sells for around £20-£25. But both are nearly identical in size. Indeed, some makers' "XL" cartridges may contain less ink than standard cartridges issued a few years ago.
XL cartridges are an "insult" to the consumer, says Patrick Stead of cartridge recycler Environmental Business Products: "HP sells half-full cartridges, then sticks an 'XL' on, fills them up, and sells them for even more money. The difference in manufacturing costs is pennies. It's a shocking rip-off."
The printer companies dispute that they are squeezing consumers to ramp up profits. "Focusing on any single factor such as the point of purchase, the up-front cost of the cartridge or printer, the cost per page, or the millilitres of ink in a given cartridge is not an accurate way to measure the cost of printing," HP said in a statement. It says consumers should focus on the cost per page of printing. It claims that on its Officejet Pro models, ink costs on a per-page basis have been maintained at the same levels since 2009.
Epson, meanwhile, argues that print heads are more efficient compared with 10 years ago because of advances in technology. "They are able to produce a greater number of pages with an equivalent amount of ink," the company said in a statement.
Of the leading manufacturers, Canon has been the least aggressive in its ink reduction, but volumes have still shrunk. Its recent PGI-525BK inkjet cartridge, for example, contains 19ml of ink compared with its 26ml BCI-3BK issued in 2005. The company has also introduced standard and XL cartridges.
Critics accept there have been improvements in technology and modern print heads are more efficient. "But these improvements cannot justify a five-fold decrease in the amount of ink in a cartridge," Brooks says. "The cost of printer ink is the lowest it's ever been, a few euros for a litre. Many cartridges cost less than 50p to make. The mark-up is enormous. The consumer is paying far more pro-rata today than a decade ago for cartridges containing very little ink."
There is an intense battle between manufacturers (HP, Epson and Canon) and "remanufacturers", represented by Brooks, who refill cartridges to sell at a discount. Remanufacturers have grabbed a third of UK sales, at the same time as counterfeit cartridges from China are flooding into the country.
In addition, aggressive competition from new entrants such as Kodak, which threw itself into the market in the mid-2000s offering cheap plastic printers and even cheaper cartridges, has eaten into their bottom line. (Kodak said last year that it was pulling out of the inkjet market.)
"The big three have seen a year-on-year erosion of their market share," Brooks says. "They had to do something drastic."
The response has been to sell cheaper printers and recoup the money on low-ink cartridges, which consumers have to replace more often. A decade ago, the average household printer cost upwards of £150, but today they retail for as little as £30.
Many new printers come with "start-up" cartridges that contain tiny amounts of ink so the owner has to buy new cartridges almost immediately. Others have embedded technology to block cheap refills. "The logic is simple," Stead says. "Once a consumer buys a HP printer they have to buy HP cartridges, no matter what they cost."